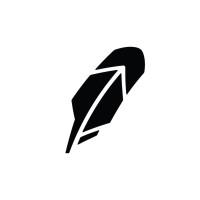 Robinhood is a trading app that helps users trade stocks, funds, and cryptocurrency without paying any commission. The app allows individual traders and investors to trade with a minimum account of $0. Robinhood only accepts taxable investment accounts and enables users to trade cryptocurrency.
As of 2021, the trading platform now allows recurring investments. Besides, users can now enjoy trading with margin accounts that require a $2000 minimum portfolio balance. With the Robinhood Gold, investors can trade on margin accounts for a $5 flat monthly fee. Gold traders also get priority information about risky trades.
The trading app has mobile and web platforms with responsive interfaces. The company also partners with established media and financial institutions like Reuters, CNBC Business, and The Wall Street Journal.
We often focus our testing on progressive solutions for fintech companies. Robinhood is one of the most relevant stocks and cryptocurrency trading platforms at the moment. Read on to discover a detailed description of the bugs our QA engineers found in the Robinhood app.